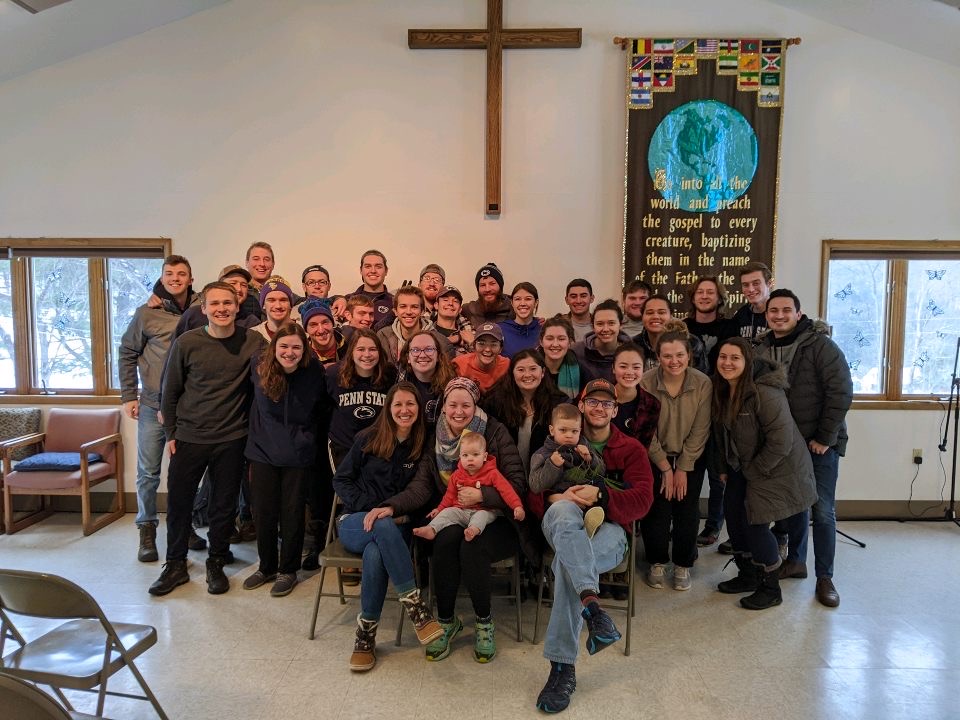 Do you want to be involved in Cru's ministry here at Penn State? Then definitely check out our servant team! Everything we do at Cru – like the weekly meetings, socials, and trips we take throughout the school year – are dreamed up and run by interested students who want to help shape what Penn State Cru is all about. Please take a look at the teams below – if you're looking for more info or want to join one, keep an eye out for leadership applications in November. Being active on a Ministry Team can provide great leadership experience for your resume too!
Community Team
The Community Team is all about creating a community permeated with fun, food, laughter, and authentic relationships. We plan, execute, and create the contexts that allow Cru to experience life together. Come help us dream of ways to make memories together.
Conference Team
The Conference Team plans, promotes, and runs all of our conferences and retreats, including Fall Retreat, the Radiate conference, and spring break. This team is great for Conference and Events Management majors and anyone who likes to organize some of our most exciting opportunities.
Large Group Team
The Large Group Team runs our weekly meetings on Thursday nights, and is comprised of many people with widely-varying talents. If you're a people-person or enjoy event planning, audio/visual technology, music, or group dynamics, then check out this team.
Media Team
The Media Team provides the videos, pictures, and powerpoint for the large group meetings. We also manage the website and marketing for Cru. You don't need to be tech savvy, just creative, to join our team.
Men's Team
The Men's Team is committed to fostering authentic men's community while also equipping men to be spiritual leaders. If you're looking to have fun and grow deeply in your faith, join the Men's Team.
Outreach Team
Outreach team is all about telling people we interact with about Jesus and making Him known. The goal of Outreach Team is to develop a lifestyle of evangelism in the members of Cru. We do this by leading and planning evangelism events, motivating the body to share the gospel more and educating the body about apologetics.
Prayer Team
The Prayer Team leads the prayer ministry of Cru and is committed to helping people connect with God in a transforming way. With weekly meetings to learn about prayer and to intercede for our movement and campus, Prayer Team is a great place to learn to experience your faith at a deeper level.
Service Team
The Service Team is dedicated to finding opportunities to reach out to State College with practical help. If you have a passion for reaching our surrounding community in visible ways, please join our team.
Women's Team
The Women's Team is built around understanding the influence of God in a woman's life and is committed to fostering an authentic women's community. If you want to plan new, fun women's events and grow in your faith, join the Women's Team.
Global Vision Team
The Global Vision Team is all about developing the Cru community's heart for the world. We learn about God's heart for specific countries and people groups, and figure out how to engage the Cru community with what God is doing elsewhere. If you have a particular heart for a foreign country, please help us to make this vision come alive.
Worship Team
The Worship Team is made of up the musicians who lead worship at our weekly large group meeting and special events. If interested, please contact the team leader to set up a meeting and an audition.