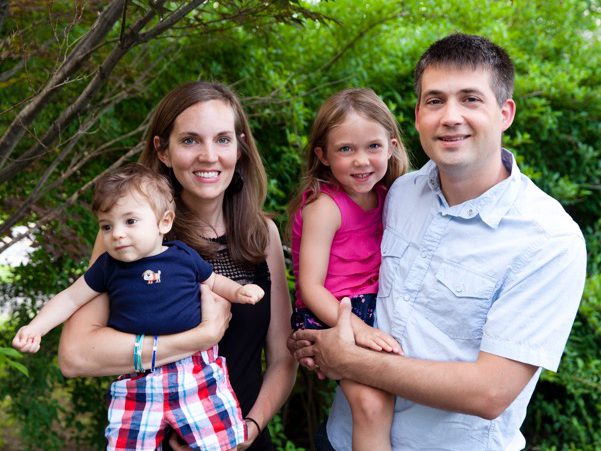 Tom & Joanna Sperlich
Campus Director
thomas.sperlich@cru.org • joanna.sperlich@cru.org
Tom and Joanna met each other through their involvement with Cru at Penn State. After receiving degrees in Psychology, they got married and joined staff all within a month in 2006. In 2016, Tom was named the Campus Director for Penn State Cru, and throughout his and Joanna's staff life, their love for PSU students and Happy Valley has only grown.
Emma, who is almost five, brings unimaginable joy and delight to her parents. She likes to take her dolls for stroll through the neighborhood and is diligently learning German. Jacob, the younger brother, receives lots of love—both wanted and unwanted—from Emma. Jacob is the smiliest boy who ever lived and is currently into solid foods in a big way. Tom is an avid reader (think classics, spiritual formation, and fantasy), loves to play games (current top shelf ones are Dominion, Dixit, and Hanabi), is still a raging fan of Lost, and is addicted to Coke (the drink). Joanna enjoys the challenge of trying a new recipe, especially if it is a dessert. She loves to sit down with a good cup of coffee and either a good book or a great friend. She also can't get enough of Emma and Jacob's laughter and personality.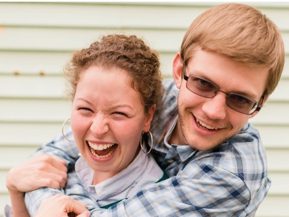 Alex & Hannah Verseput
Campus Director
alex.verseput@cru.org • hannah.verseput@cru.org
Alex here! Born in Texas and raised in Alaska, I was blessed with a loving community of Christians to encourage my steps towards a relationship with God. As such, in the last 25 years God has brought me from apathy, to intellectual acceptance of the truth, to a heart broken over my own sin, to a passion of inviting others to the Good News. Much of this transformation in my life came during my time at Calvin College and after. After graduating in 2011, I came to Penn State as a graduate student. After one year into a long Chemical Engineering program, God called me in a new direction and placed me in full-time ministry with Cru. He is daily teaching me to walk by faith and praise His name. Most recently, God has blessed me with an incredible wife, Hannah, and uses our marriage daily to guide me to worship Him! Some of my hobbies include board games, driving, watching movies, and occasionally exercise and reading. Beyond these frequent endeavors, I love free food, spontaneous late-night movies, kite-flying at midnight, and paintball outings. Finally, while I'm no longer a typical student, I continue to love learning and have been learning about astrophotography, soteriology, and home care maintenance.
Hannah was born in Northern New Jersey and raised in Southwest Florida. Coming to Penn State was what you can call an experience. Being raised in a Christian home was deemed upon her life as a foundational blessing but became revolutionary when she became involved with Cru her freshman year. The Lord took what was a private, secretive thing in Hannah's relationship with Him into becoming a personal, attractive thing. She was taught how to "live the talk" so she joined staff in Winter 2012 and says she's "Abundantly overjoyed to be settled back into a place I call home. God surely has been unleashing Himself onto my life that I eagerly anticipate His overflow on this campus. We are!"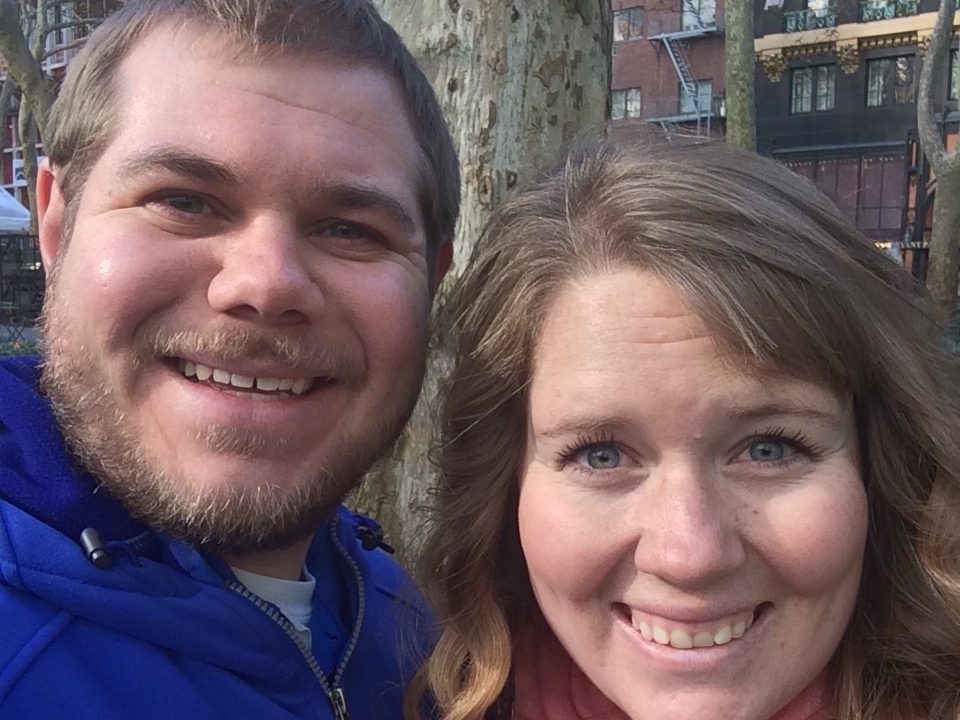 Tobin & Cassandra Simonetti
Staff
tobin.simonetti@cru.org • cassandra.simonetti@cru.org
Tobin and Cassandra met while students at Penn State. They were involved in a wide variety of capacities within Cru during their time in Happy Valley. After graduation the Lord sent them out, Tobin headed overseas and Cassandra headed to Washington, DC. They love serving with Cru here at Penn State. Tobin serves part-time with Cru and is a Food Science Research Tech for Penn State and Cassandra serves full-time with Cru.
They are passionate about creating the space for everyone around them to come to know Jesus more, no matter where they are in their faith. It is their joy to exhort, encourage, and equip those around them to walk fiercely with the Lord. And it is a privilege to serve at Penn State.
Tobin loves anything to do with food. With a degree in Food Science, he's always uncovering new things in the kitchen, firing up the grill, and enjoying creating delicious dishes. He's always up for a good story, whether in a new movie, the pages of a book, or the life of a friend. Cassandra loves quality time with friends, bringing beauty and life to something old or unwanted, crafting and creating, as well as pursuing health and fitness.
When a new adventure is beckoning, both Tobin and Cassandra love to jump right in.
We're looking forward to getting to know you!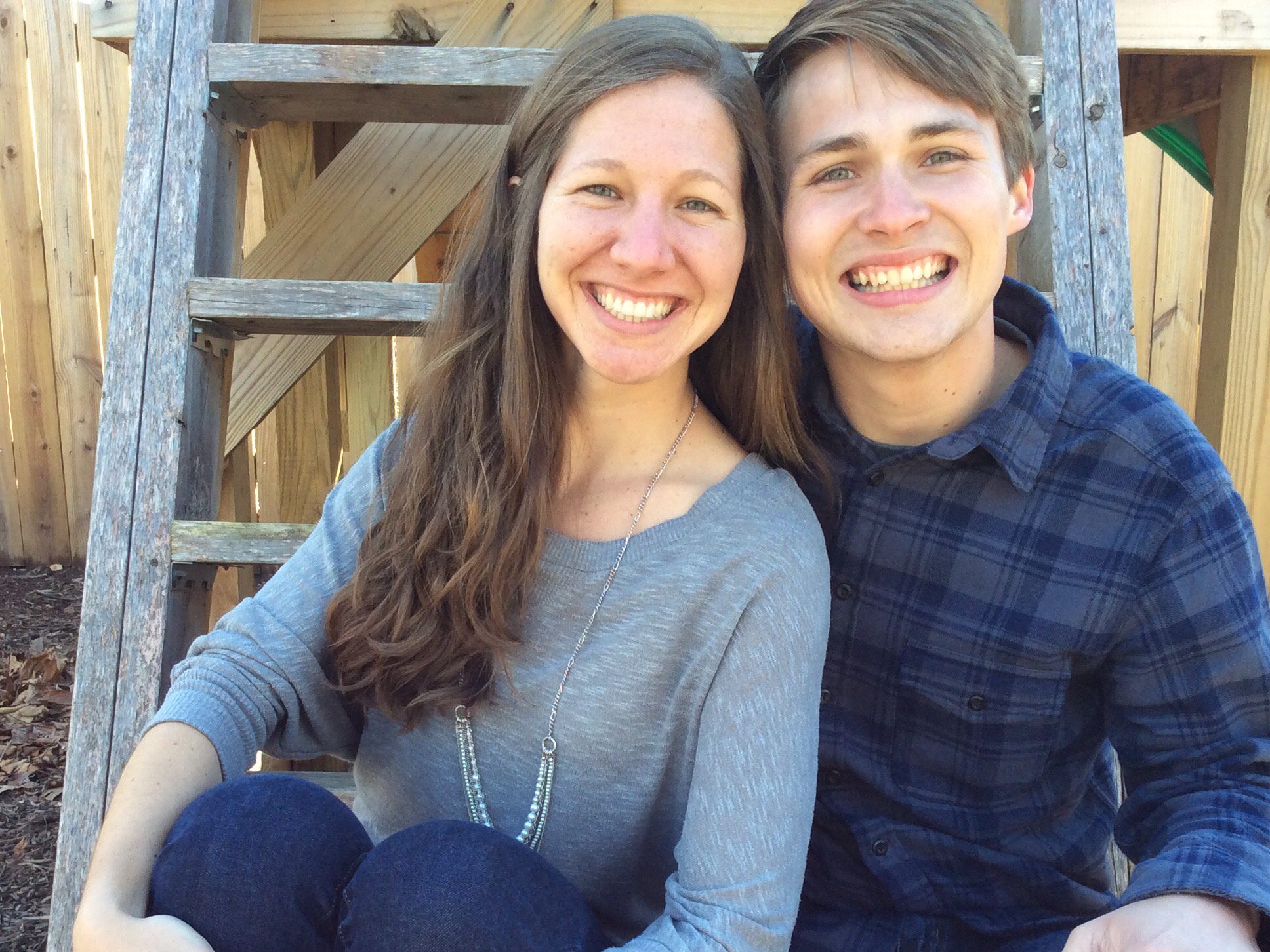 Josh & Kathryn
Staff
Josh grew up near Philadelphia, PA while Kathryn grew up near Los Angeles, CA. They both ended up at Penn State where they met through their involvement with Cru. God used this time to grow a passion for Him and a love for missions. Josh and Kathryn received degrees in Civil Engineering and Physics, respectively, and moved to Fredericksburg, VA after they married in January 2015. Two years later they had the amazing privilege to join Cru as full-time staff and love being back at their alma mater.
Josh is highly extroverted and loves spending time with people. He enjoys anything where he's either being active or learning something new in God's Word. Some of his favorite hobbies are disc golf, rock climbing, ultimate frisbee, and playing board games. Kathryn loves building close relationships with friends and students over a chai tea latte. One of her favorite things to do is bike to a good hammocking spot to read. She also enjoys hosting friends and family, playing the piano, and trying new recipes.
In ministry Josh loves teaching truth through leading a Bible study, speaking at Cru weekly meetings, or sharing his faith. Kathryn's favorite part of ministry is walking through life with other women and sharing wisdom and encouragement through discipleship. It is a joy for Josh and Kathryn to be able to do ministry together at Penn State.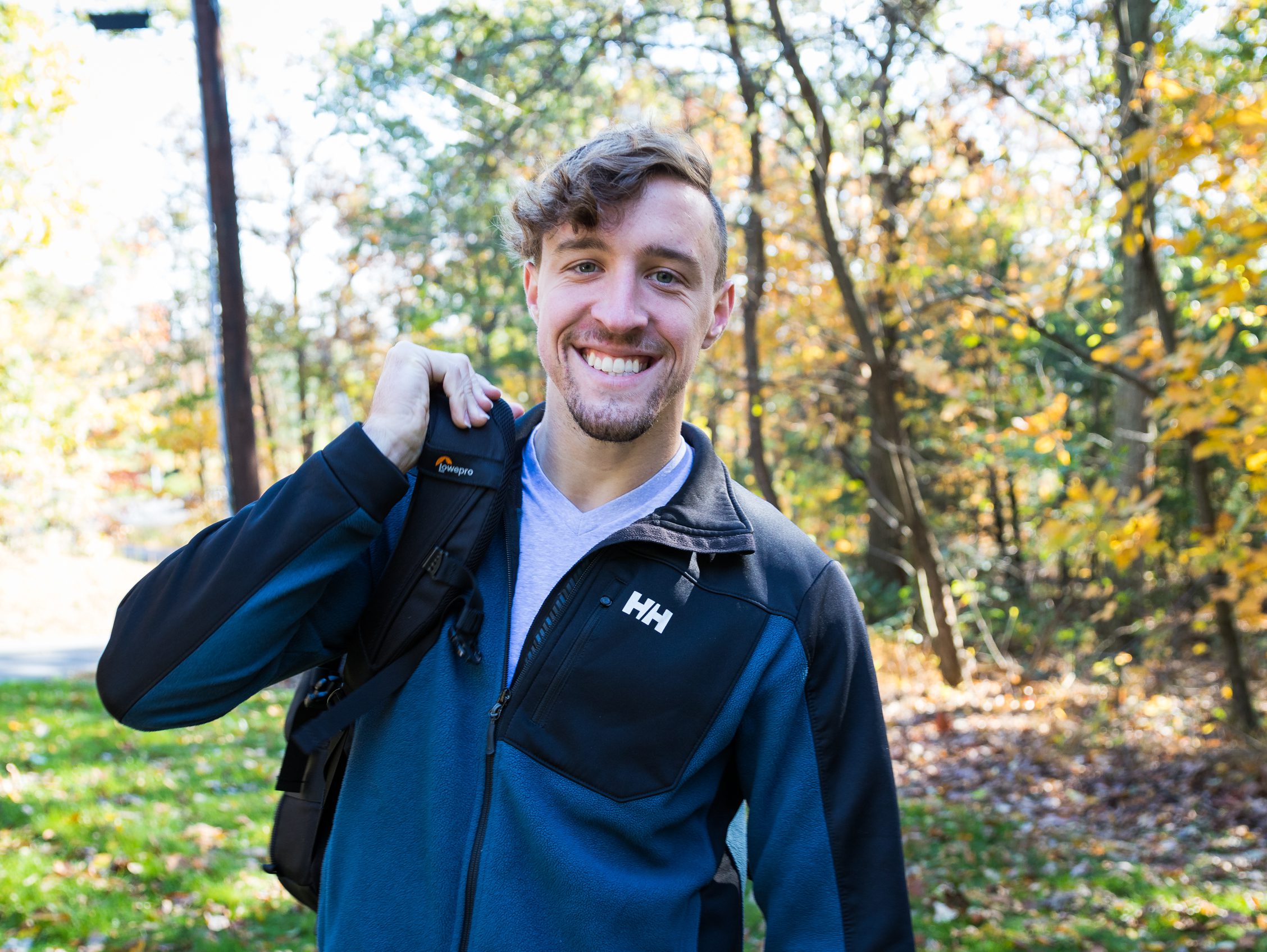 James Allison
Part-Time Staff
James was born and raised in a small town outside of Erie, PA, and his love of music began forming at a very young age. He started taking piano lessons at the age of 7 and started playing the trumpet in 6th grade. After convincing his parents that a degree in music wouldn't leave him without a job, he started school at Grove City College as a music education major. While at Grove City, his love for performing began to grow, which led him to pursue a masters degree in performance. Penn State University is where he got his Masters degree and where James experienced the most growth in his walk with Jesus. He began to see how much college students, like himself, need to hear about Jesus. He loves a lot of things including, Jesus, ministry, Penn State, photography, videography, hiking, motorcycles, sports, and lifting!